Oktra's project for global logistics company DP World has been awarded Gold at the London Design awards.
Oktra are proud to announce that the office design project for DP World's European headquarters has won a Gold award in the Interior Design category at the London Design Awards. This international design award recognises exceptional creative projects from around the world across a variety of sectors.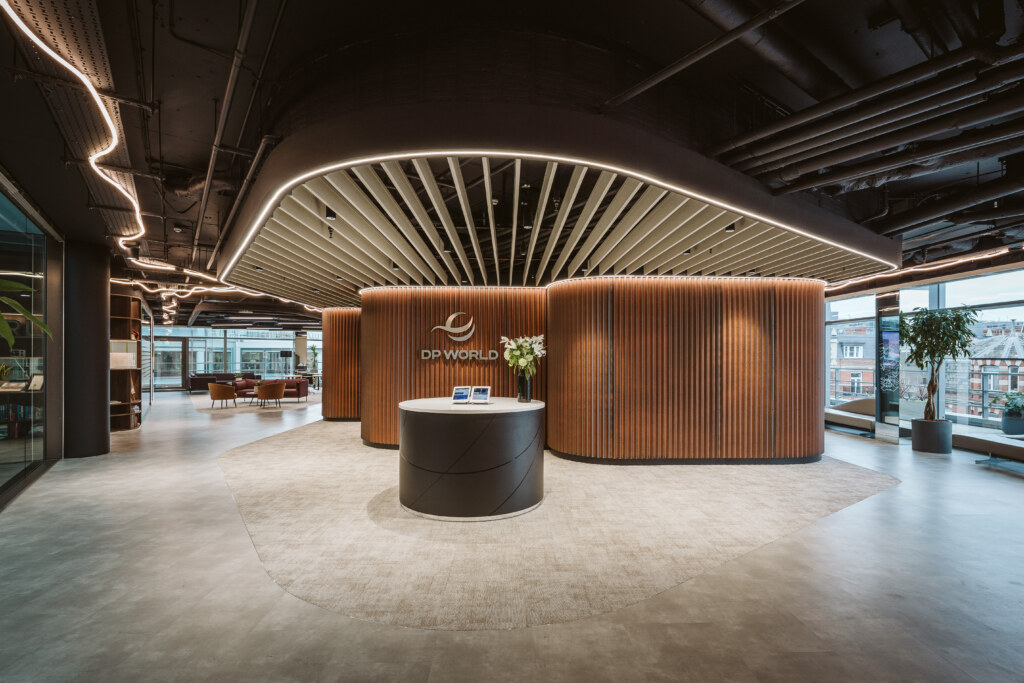 DP World's new office has been designed to create an engaging workplace experience that balances the needs of staff and visitors, by enhancing the user journey within the office. Promoting the company's heritage and brand values were an essential part of elevating the experience within the office as the company transitions into a new era.
Senior Designer Laura Koriakinaite said that working on the project was an incredibly rewarding experience.
"Collaborating with talented individuals and contributing to such a meaningful project was a great experience. Winning an award is a remarkable achievement and served as validation for all the hard work and dedication we put into it with the client team."
This refurbishment project was awarded a Ska Gold accreditation, by reusing existing building services and furniture within the office design to ensure low levels of environmental impact.